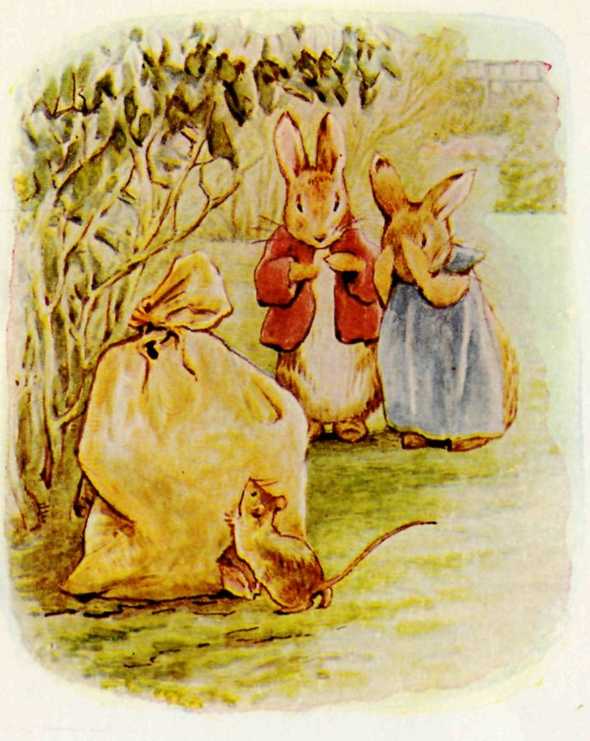 Then the mouse came out of her jam pot, and Benjamin took the paper bag off his head, and they told the doleful tale.
Benjamin and Flopsy were in despair, they could not undo the string.
But Mrs. Tittlemouse was a resourceful person. She nibbled a hole in the bottom corner of the sack.
---