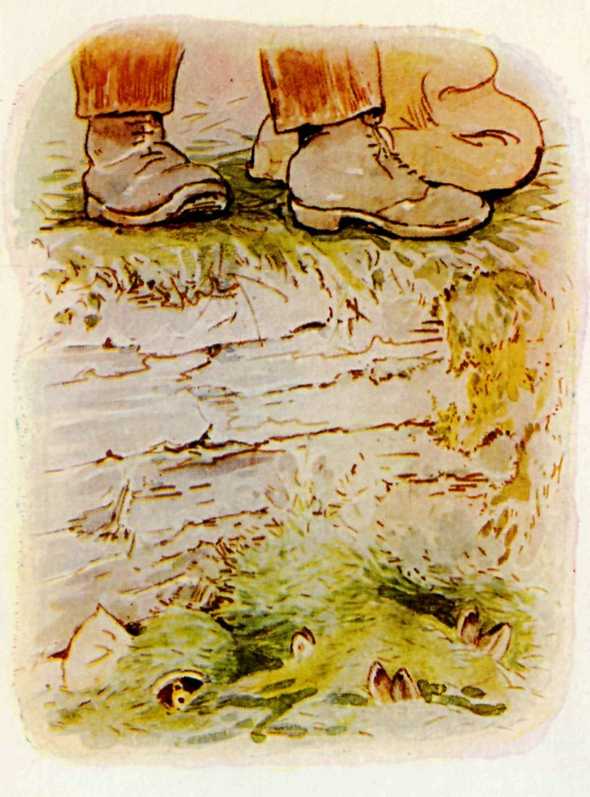 The little rabbits smiled sweetly in their sleep under the shower of grass; they did not awake because the lettuces had been so soporific.
They dreamt that their mother Flopsy was tucking them up in a hay bed.
Mr. McGregor looked down after emptying his sack. He saw some funny little brown tips of ears sticking up through the lawn mowings. He stared at them for some time.
---