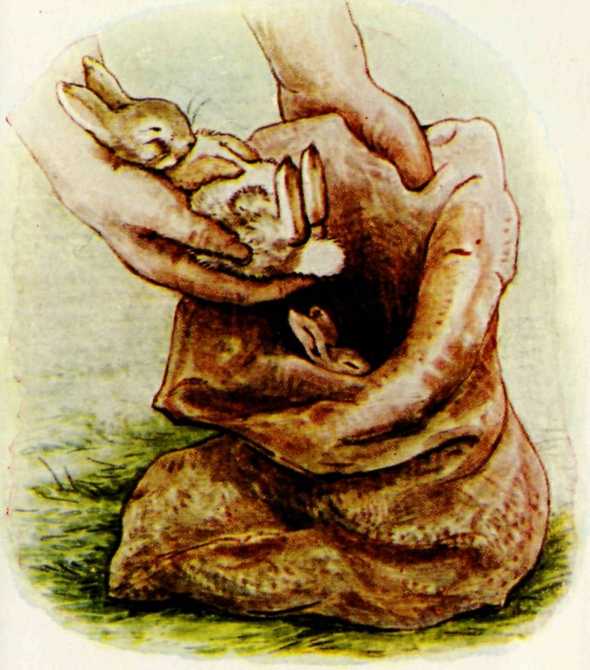 Presently a fly settled on one of them and it moved.
Mr. McGregor climbed down on to the rubbish heap—
"One, two, three, four! five! six leetle rabbits!" said he as he dropped them into his sack. The Flopsy Bunnies dreamt that their mother was turning them over in bed. They stirred a little in their sleep, but still they did not wake up.
---